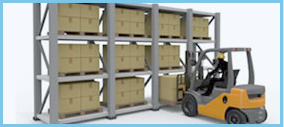 Inventory management system
Management of orders received, orders, receipt/delivery of goods and registration of inventory etc. are all standard features that are included.
This alone has the versatility of being used in any industry from wholesale/retail to manufacturing.
You can improve cashflow by maintaining appropriate inventory and reducing excess stock.